Welcome to Aries Water Sports – Your Cabo Adventure Awaits!
Are you ready for an unforgettable adventure in the heart of Cabo San Lucas? Look no further than Aries Water Sports! With over two decades of experience, we've proudly served as your trusted source for thrilling activities and tours since 2002. Our business was founded by lifelong friends Dan and Fidel, who wanted to provide a trusted company to visitors coming to Mexico.
Discover Cabo Like Never Before
Whether you're seeking the thrill of jet skiing along the stunning coastline or embarking on an exciting tour to the iconic Lover Beach and beyond, Aries Water Sports has got you covered. As a family-friendly business, we prioritize your safety, enjoyment, and peace of mind. Our commitment to building trust means you can focus on making memories with your loved ones, knowing you're in expert hands.
Why Choose Aries Water Sports?
Online Booking Advantage:
Tired of beachfront scammers? Our hassle-free online booking platform ensures you secure your activity without any worries. Plus, you'll enjoy an exclusive 20% discount off the walk-up rate!
Top Cabo Locations:
We'll take you to the must-see spots for which Cabo San Lucas is famous. Our tours promise breathtaking views and exhilarating experiences from pristine beaches to hidden coves.
Friendly Experts:
Our dedicated team is here to make your adventure exceptional. Count on our friendly staff to guide you every step of the way, ensuring you have all the information you need to have a fantastic time.
What Our Guests Say
"This was the best part of our whole Cabo trip. The captain was fantastic and took amazing photos of us near the rocks. Prices are fantastic, and the process was seamless." – Google Review
"These guys were absolutely amazing!!!I would go to them for sure for any future trips. Great/amazing company and people! I am sending my friends your way, sparked a lot of interest for where we went and what we did." – Google Review
Convenient Locations
Find us conveniently located at the Marina in central Cabo San Lucas or steps away from the renowned Office Restaurant, right on the beachfront. Wherever you choose to visit us, your adventure is just moments away!
Book Your Cabo Adventure Today
At Aries Water Sports, transparency, trust, and excitement are our top priorities. We're dedicated to providing you with an unforgettable experience you'll want to share with family and friends. Get ready to explore Cabo San Lucas in style – book your adventure now and prepare for the thrill of a lifetime!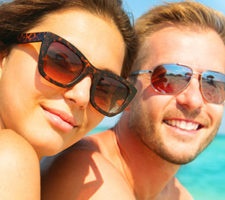 I have never been to Cabo San Lucas, but everyone I spoke with recommended we book everything in advance. Not only to avoid a long wait but to also avoid missing out. My husband wanted to get out on a jet ski so after a little research I found Aries Water Sports, I'm so glad I found them. They gave me a 20% discount for booking online. We also got a free shuttle from our hotel to the beach. Can't say enough good things about them.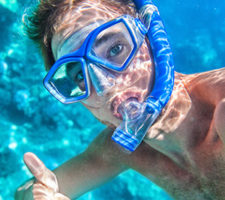 If you love seeing nature in their natural habitat then snorkeling in Cabo San Lucas needs to be high on your list. I have been all over the U.S. and snorkeled many coast and Cabo is my favorite. Booked my 1-hour trip online with Aries Water Sports and enjoyed every minute of it. The staff knows their stuff. The water was crystal clear, and we got to explore so much. Will be back next summer for sure.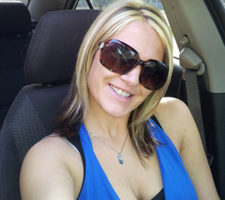 We had an amazing time in Cabo San Lucas, and a big part of our trip was renting from Aries Water Sports. They have a great website that allows you to book in advanced. Many people recommended we rent in advance since they get busy during the peak times. Booking was simple, and we also got a discount for booking online. Once there the staff was very helpful and got us going in no time. Highly recommend them every time!