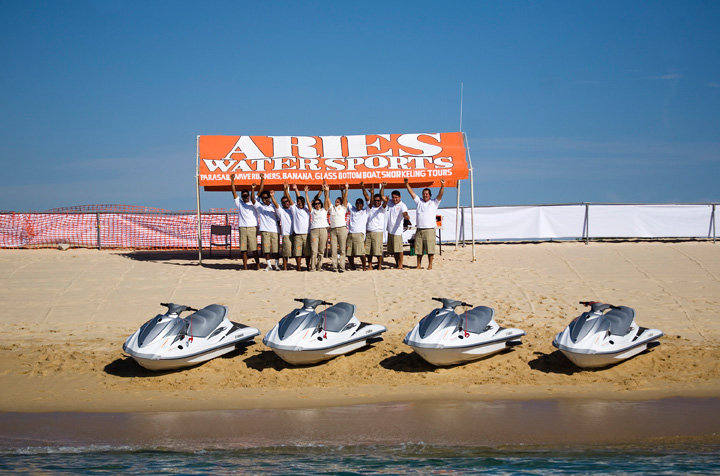 Family owned and operated, Aries Water Sports has been a staple of the Los Cabo watersports scene since 2002. Born out of a love for Cabo San Lucas, Aries now works tirelessly to deliver unforgettable vacation experiences for the whole family.
It was best friends, Dan and Fidel, who launched the jet ski company on the shores of Cabo's Medano Beach. After three years of hard work and a lot of time invested, Aries Water Sports expanded into Cabo San Lucas boating and parasailing tours. Today, Aries offers a full range of great Cabo water activities including jet ski rentals, parasailing rides, glass-bottom boat tours, guided whale watching excursions and water taxi services.
The experienced and talented Aries crew will take care of everything, so you get to focus on the fun. We require extensive staff training and regular maintenance of all equipment and watercrafts.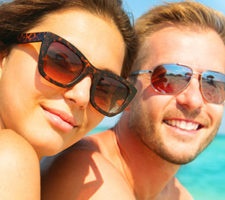 I have never been to Cabo San Lucas, but everyone I spoke with recommended we book everything in advance. Not only to avoid a long wait but to also avoid missing out. My husband wanted to get out on a jet ski so after a little research I found Aries Water Sports, I'm so glad I found them. They gave me a 20% discount for booking online. We also got a free shuttle from our hotel to the beach. Can't say enough good things about them.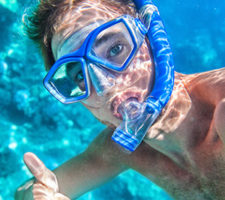 If you love seeing nature in their natural habitat then snorkeling in Cabo San Lucas needs to be high on your list. I have been all over the U.S. and snorkeled many coast and Cabo is my favorite. Booked my 1-hour trip online with Aries Water Sports and enjoyed every minute of it. The staff knows their stuff. The water was crystal clear, and we got to explore so much. Will be back next summer for sure.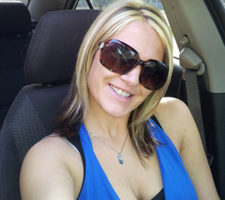 We had an amazing time in Cabo San Lucas, and a big part of our trip was renting from Aries Water Sports. They have a great website that allows you to book in advanced. Many people recommended we rent in advance since they get busy during the peak times. Booking was simple, and we also got a discount for booking online. Once there the staff was very helpful and got us going in no time. Highly recommend them every time!