Requires a Minimum of 2 people & a Maximum of 14 people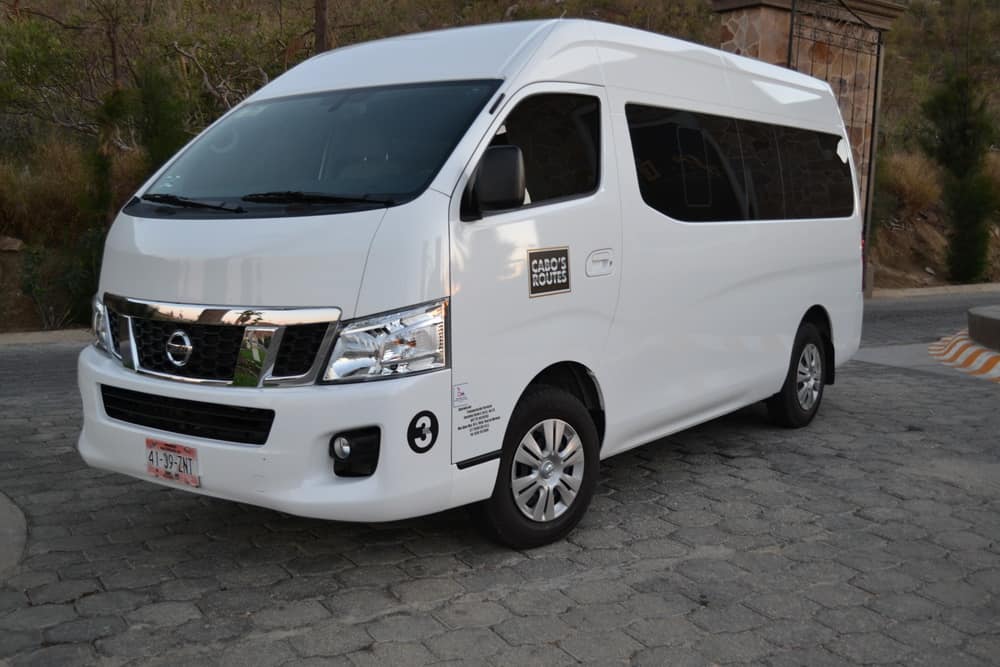 Ready to get right to the action in Cabo San Lucas? Then book your activity online and get a free shuttle ride to our location. This way you can sit back and let our friendly drivers do the driving. Save on transportation to and from the beach.
All you have to do is add your hotel plus room number when checking out. See the example below. Be sure to put your information so we know where you are staying. Shuttle holds up to 14 people.
If your purchase is less than $60 USD, the cost of transportation will be as follows:
BOOK YOUR RENTAL ONLINE AND GET 20% OFF