Cabo San Lucas jet skis is the perfect way to have fun on your vacation
You're planning your trip to Cabo and looking to try something new. Well, have you been thinking of renting a jet ski? Imagine having some fun while hitting the beach while you enjoy the warm sun of Cabo San Lucas? Of course, our team here at Aries Water Sports knows that a jet ski rental is ALWAYS a good idea. However, if you're on the fence, here are a few tell-tale signs that you will love being on a jet ski and that the rental is well worth your time and money. Jet Ski Rental
Cabo San Lucas jet skis is the best way to have fun
Vacation is all about new experiences and a break from the normal. If you've never been jet skiing or it's been a while, then renting a jet ski is a great way to make a vacation memory. Be sure to bring your friends and make it a fun activity you will always remember.
You feel the need for speed
Do you like to travel at a faster pace? Then a jet ski is definitely for you. These rentals allow you to zip along the shore, enjoying the wind in your face and the crashing of waves. It's also a great way to see the beauty of Cabo San Lucas.
You're bored of just sitting on the beach
There is only so much you can do on the beach and we're sure the days at the beach starting to mesh together? How about you shake things up with an hour or two of jet skiing. You get to have some fun with the family. Don't let the chance to make memories with your loved ones on a Jetski in Cabo.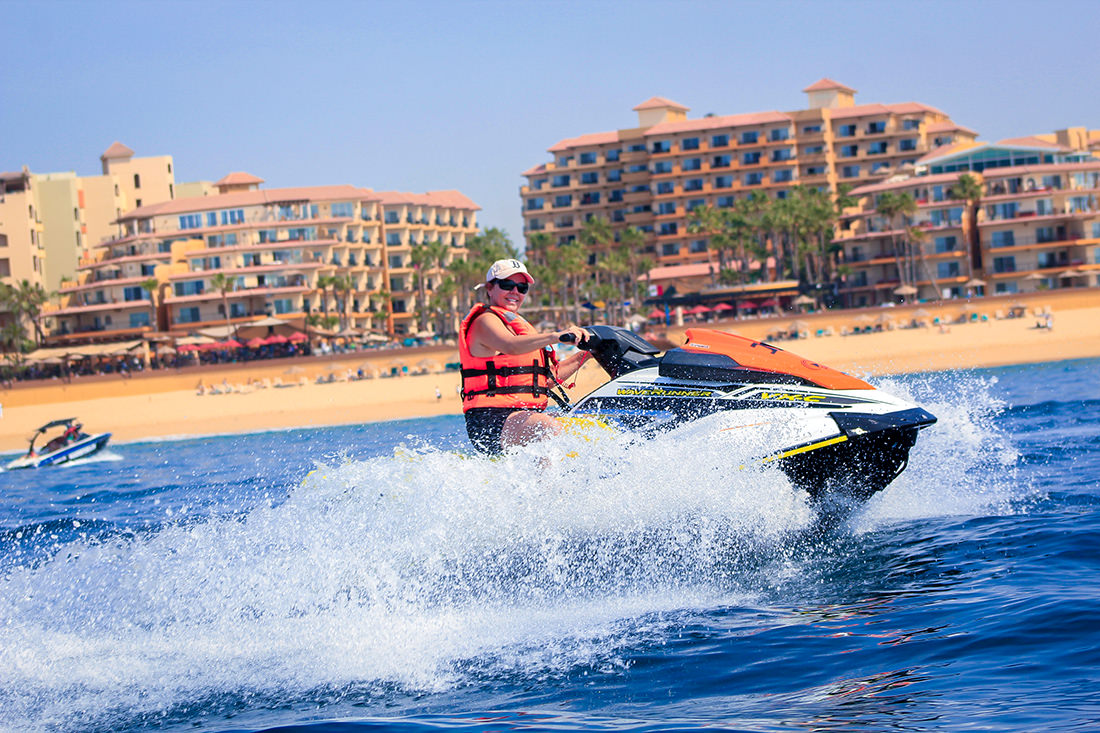 You want to see the sights on your schedule
Who wants to follow the crowd and take another boat tour of the area. You want to get out there on your own and experience the sights up close. Well, rent a jet ski to speed along the shoreline with a loved one, taking in the views of Cabo San Lucas. Be sure to make it over to Lovers Beach.
Ready to book your Cabo San Lucas jet skis
You've rented ATV to ride along the beach, and you've even been out boating. You're already tired of relaxing on the beach, you want to check off some fun items from your list. Think of all the fun you will have navigating the shores on a pair of Cabo San Lucas jet skis.
So have you made up your mind and ready to jump on a jet ski in Cabo San Lucas? Well, the team at Aries Water Sports is here with the perfect location right on the beach. Make your reservation online to save 20% off your rental. Skip the wait and pass all the shady dealers who only want to fool you into a high priced rental. Tell them you already have your reservation.